Work on the expansion of Microsoft's $680m facility in the Midwestern American state of Iowa, in West Des Moines, is set to be completed by May 2018, according to the The Iowa Economic Development Authority (IEDA). 
Project Mountain aims high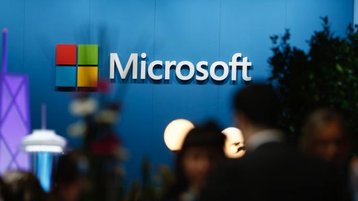 Since its launch in 2009, Microsoft has expanded the campus three times, and is currently working on two separate, massive facilities in the area - codenamed 'Project Alluvion' and 'Project Osmium' - although construction of the latter had been delayed, reportedly due to the company having several big, resource-hungry projects underway.
Construction in Des Moines had also come up against roadblocks caused by  concerns over the water supply in the area.
As Microsoft plans to spend an additional $65m and employ 13 additional employees over what it initilially set out to do in the expansion, the state of Iowa has agreed to subsidise another $366,000 in tax exemptions, totalling $20m for all of Microsoft's investments in West Des Moines.
City representatives have stated that the company's cumulative investments in the area could total $1.5bn to $2bn, but other sources have suggested that they could be worth up to $3.5bn. 
Having pledged to spend $1.2bn on its Alluvion facility, Microsoft recently stated that it would be donating $1.25 million of those funds to local projects, including $250,000 for the maintenance of the Great Western Trail and the remaining $868,000 to fund a new amphitheater.