Microsoft will spend $5 billion on developing Internet of Things (IoT) products and services over the next four years, which it says will allow the company "to give every customer the ability to transform their businesses, and the world at large, with connected solutions."
Detailing the announcement in a blog post, Julia White, Microsoft Azure's corporate VP, stated that the money will be invested into research and innovation in IoT to develop the so-called "intelligent edge," the company's term to describe the practice of bringing compute closer to the end-user.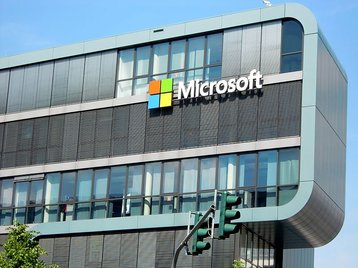 Before it was cool
White explained that Microsoft was already heavily invested in IoT, having built connected devices for its customers before the term was even coined, when they required end-points in factories and buildings.
And since the advent of IoT, she said, the company has built a platform that offered "operating systems for devices, cloud services to control and secure them, advanced analytics to gain insights, and business applications to enable intelligent action." 
Existing customer applications include smart thermostats, IoT-enabled solar panels, intelligent bath and shower fixtures, and smart roadways, which Microsoft says testify to its vision of IoT as a "collaborative, multi-disciplinary effort that spans cloud development, machine learning, artificial intelligence, security and privacy."
The focus of the planned R&D investment, White said, will be to enhance IoT security, build development tools, create new IoT and edge services, and enter new partnerships to further bolster the division. 
IoT and all things edge are in vogue, as more and more companies develop their own solutions to bring processing power and connectivity closer to the user.
Last year, Dell launched a $1bn connected technologies R&D division, with plans to develop a range of products and services dedicated to IoT. Similarly to Microsoft's approach, Dell's new division is set to be subdivided into units dealing with product development, partner programs and consumption models.