Microsoft has followed through with plans announced in November to open data centers in the UK, becoming the first global cloud company to provide services to the region locally.
The three new facilities are located in London, Durham and Cardiff.
Data sovereignty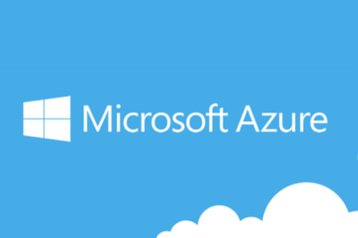 "A few of the customers moving to the Microsoft Cloud in the UK include the South London & Maudsley (SLAM) NHS Trust, the country's largest mental health trust, and the Ministry of Defense (MoD)," Takeshi Numoto, corporate VP of Microsoft's Cloud & Enterprise business, said in a blog post.
"The MoD, which employs more than 230,000 people and currently spends over £3 billion on its infrastructure every year, will use Office 365 and Azure, citing both value and security as key reasons to use the Microsoft Cloud."
While Microsoft's Azure Cloud has been previously available in the UK from other regions, having data centers located within the UK is of particular interest to groups like the MoD and NHS, since they are required to keep sensitive data within the nation's borders.
Mike Stone, chief information officer at the Ministry of Defense, told the BBC that he approached Microsoft with the idea of opening local center two years ago.
He said: "We were still on Windows XP, for instance, and all of the applications were from 2003 or prior to that.
"I took the view that the services we were providing were unfit for purpose. The idea is to provide a different capability that fully exploits the power of the cloud and mobility."
Azure and Office 365 are available locally as of today, but Dynamics CRM Online will launch in the first half of 2017.
The news comes after a series of aggressive expansion moves by the world's second largest cloud provider, including a €2 billion Dutch data center, a new $417.7 million Iowa facility, and a pair of upcoming Dublin data centers that could cost €900 million. Fueled by rapid growth, Microsoft Azure Cloud revenue jumped 102 percent year-over-year in the last quarter.
Rival Amazon, whose Web Services dominate the market, also saw impressive revenue gains and plans to open its own UK data center early next year.