Microsoft has started taking pre-orders for Azure Stack, its take on hybrid cloud infrastructure.
Originally envisioned as a software-only product – like its open source competitor OpenStack - Azure Stack has evolved into a pre-integrated hardware platform, combining cloud software from Microsoft with certified IT components supplied by partners like Dell, EMC, HPE, Lenovo, Cisco and Huawei.
It will start shipping in September, with initial availability across 46 countries.
The announcement was made at the Microsoft Inspire conference in Washington, D.C., where the company also revealed pay-as-you-use and capacity-based pricing details, and launched a free Azure Stack trial for testing purposes.
Azure breaks free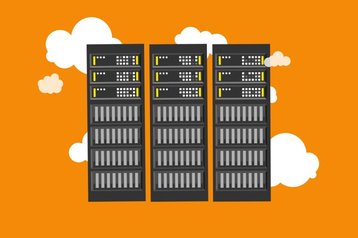 First revealed at the Ignite Conference in Chicago in May 2015, Azure Stack relies on the same APIs, tools and processes that power Microsoft's public cloud business, but is designed to be hosted on-premises.
It will be delivered as an integrated system: customers will purchase Azure Stack hardware and hardware support directly from select partners, while software support will be provided by Microsoft.
"The ability to run consistent Azure services on-premises gets you full flexibility to decide where applications and workloads should reside," explained Mike Neil, Corporate Vice President for Azure Infrastructure and Management.
The company has published a rough outline of software licensing costs, announcing that Azure Stack will be available using one of two models. With pay-as-you-use pricing, a basic virtual machine will cost $0.008 per vCPU per hour, while Azure Blob storage will set customers back $0.006 per GB per month. With capacity-based pricing, customers will pay a fixed annual fee based on the number of physical cores in a system.
There will also be an option to of having Azure Stack delivered and operated as a fully managed service – offered by data center operators including Avanade, Daisy, Evry, Rackspace and Tieto.
In order to make the platform more attractive to early adopters, Microsoft has launched the Azure Stack Development Kit (ASDK), a free single server deployment that can be used to build and validate applications for integrated system deployments.
"As an extension of Azure, Azure Stack will deliver continuous innovation with frequent updates following the initial release. These updates will help us deliver enriched hybrid application use cases, as well as grow the infrastructure footprint of Azure Stack. We will also continue to broaden the Azure ecosystem to enable additional choice and flexibility for you," Neil said.