Microsoft has launched a private enterprise-grade Content Delivery Network (CDN) solution.
An Enterprise Content Delivery Network (eCDN) is a content delivery network that leverages private infrastructure to deliver content. It is very similar technology to a traditional CDN serving the public, but optimizes network performance for live video streaming and distribution within an enterprise in order to reduce the load on the corporate network.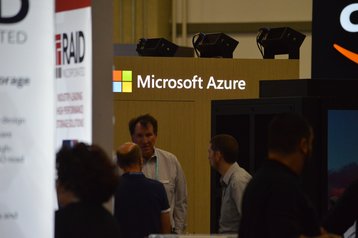 Public CDNs traditionally provide content to the wider Internet, are managed by a CDN operator, and are based on a pay-as-you-use model. eCDNs generally use private infrastructure to distribute content inside the corporate firewall.
The number of users of a public CDN will likely be much higher, but eCDN may see higher densities in small areas – i.e. thousands of users concurrent from a single office building for a town hall meeting.
Microsoft said its new eCDN is designed to enhance live video streaming across your organization. The offering is a WebRTC-based solution that leverages peer-to-peer streaming technology and is available for $0.50 per user per month with an annual subscription.
"Following the completion of our acquisition of Peer5 this last year, both teams have been committed to building a better hybrid workplace for a new era of communications. Over the past year, Microsoft and Peer5 have been working hard to bring that vision to fruition with the integration of Peer5 and Microsoft Teams," the company said. "With Microsoft eCDN, organizations can seamlessly and securely live stream global meetings, all hands and townhalls, and distribute company-wide trainings."
Microsoft said the eCDN's mesh networks are self-balancing and automatically scale as the number of viewers increase; it is built and managed on Microsoft's Cloud with Office 365 compliance, and is compatible with any third party video platform that is HLS-based (HTTP Live Streaming).
Microsoft also offers a public cloud-based CDN services known as Azure Content Delivery Network, which became generally available in late 2018.
Microsoft acquired Peer5 in August 2021, saying that the deal would enhance live video streaming in Microsoft Teams. Peer5 offered a WebRTC-based eCDN solution that ran in-browser to optimize bandwidth usage; it still seemingly offers a non-Microsoft-based product.