Microsoft is set to launch two new cloud regions in Cape Town and Johannesburg, expecting services to come online at the beginning of 2018.
It has been widely reported that Microsoft will be building new facilities from which to offer its cloud services; however it seems more likely that the company will be leasing space in existing data centers - as it does in Japan.
Taking the African cloud market by storm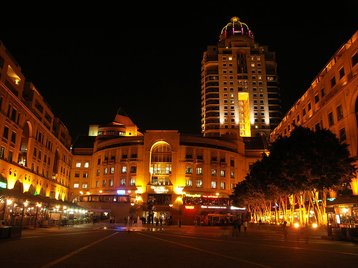 Microsoft launched its public cloud services in 2010, having failed to perceive the significance of public infrastructure before Amazon, which lanched AWS in 2006. The company has been steadily expanding its global footprint, having recently switched on two new regions in South Korea, with plans for two more in France and another two in the US later this year. The two South African regions will bring Microsoft's total count to 40. 
AWS already has a base in Pretoria, whilst Google's Cloud Platform is yet to establish itself on the African continent. 
Microsoft states that it has brought approximately 728,000 African SMEs online, including 500,000 who are now using its cloud services as part of 4Afrika initiative launched in 2013. 4Afrika is a $75m investment aimed to improve Internet accessibility and the use of technology on the African continent in order to stimulate local businesses - while also increasing reliance on Microsoft products and services. 
By establishing itself within South African borders, Microsoft will enable the use of cloud services in organizations for which data sovereignty is a crucial part of operations.
Among companies working with Microsoft is Standard Bank, whose CIO Brenda Niehaus stated that "to achieve success as a business, we need to keep pace with market developments as well as customer needs, and Office 365 empowers us to make a culture shift towards becoming a more dynamic organization, whilst Azure enables us to deliver our apps and services to our customers in Africa. We're looking forward to achieving even more with the cloud services available here on the continent."
According to recent 451 Research paper, Microsoft Azure, the company's public cloud platform, has gained ground on its competitor AWS as organizations have gradually shifted more of their operations to the cloud. Researchers found that 35 percent of respondents now use Azure as their main cloud provider.