Microsoft has formed the Microsoft AI and Research Group, combining the disparate AI arms of the company under one banner, led by Harry Shum.
The more than 5,000 computer scientists and engineers will encompass AI product engineering, basic and applied research labs, and New Experiences and Technologies (NExT).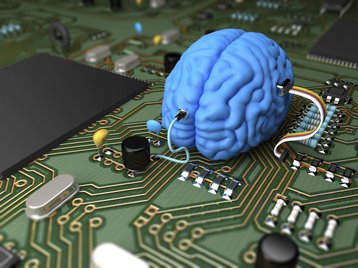 Smart move
"Microsoft has been working in artificial intelligence since the beginning of Microsoft Research, and yet we've only begun to scratch the surface of what's possible," Shum, a 20-year Microsoft veteran, said.
"Today's move signifies Microsoft's commitment to deploying intelligent technology and democratizing AI in a way that changes our lives and the world around us for the better.
"We will significantly expand our efforts to empower people and organizations to achieve more with our tools, our software and services, and our powerful, global-scale cloud computing capabilities."
Satya Nadella, Microsoft's CEO, added: "We live in a time when digital technology is transforming our lives, businesses and the world, but also generating an exponential growth in data and information.
"At Microsoft, we are focused on empowering both people and organizations, by democratizing access to intelligence to help solve our most pressing challenges. To do this, we are infusing AI into everything we deliver across our computing platforms and experiences."
Several of the company's engineering heads and teams will join the newly formed group including Information Platform, Cortana and Bing, and the Ambient Computing and Robotics teams led by David Ku, Derrick Connell and Vijay Mital, respectively.
Artificial intelligence and deep learning has become one of the most important areas of research for the major tech companies as they race to build highly sophisticated systems and algorithms that can drastically improve everything from speech recognition, to self driving technology, to data center PUE.
Perhaps the most well known recent event in the AI world came from Google subsidiary DeepMind, which beat the world champion of Go at his own game. But Google, which has invested heavily in AI, is not alone.
Tech companies are currently on an acquisition spree when it comes to AI startups, with Intel buying 48-person Nervana for around $400 million this August, and Apple picking up machine learning company Turi for roughly $200 million that same month.
Amazon has also leapt into the field, with world's third richest man Jeff Bezos revealing that over 1,000 people are working on Echo and Alexa products. He said at Code Conference: "There will be huge advances. Bigger companies like Amazon have an advantage because you need a lot of data to do extraordinary things."