Petronas Digital, the digital arm of Malaysian energy company Petronas, has signed a deal with Microsoft to develop a high performance computing (HPC) artificial intelligence (AI) infrastructure platform.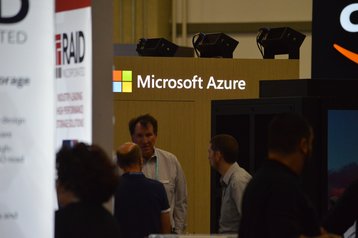 The company will use the platform to run AI and machine learning in order to look into energy transition and decarbonization use cases. The HPC AI platform will also be available for use by other companies in Malaysia's energy sector, including production agreement contractors.
Microsoft is working with Cegal on the deployment, a cloud provider working for the energy and security industries.
Petronas has an existing relationship with Cegal and Microsoft, with the latter companies providing cloud, automation, and data life cycle services for the energy provider.
Cegal CEO Dagfinn Ringås said: "Moving high-performance computing (HPC) workloads to the cloud with a managed service from Cegal has been a game-changer deal for us in Asia and a big vote of confidence from one of the largest and most professional energy companies in the world. It also shows that we are succeeding in our ambition to build a leading global tech company for the energy sector."
Petronas VP of group technology and commercialization, Aadrin Azly, added: "This collaboration has the potential to unlock new possibilities and drive innovation in the upstream value chain, leveraging on the domain expertise of Petronas, advanced capabilities of Azure's HPC, AI Infrastructure solution and the expertise of Cegal. HPC and AI capabilities can further optimize the delivery of our energy offerings and innovate operations within the wider energy industry."
Microsoft announced its first Azure data center in Kuala Lumpur, Malaysia, in 2021 and will have Petronas and Celcom Axiata Berhad as its anchor tenants.