The United Brotherhood of Carpenters has accused construction company Dulles Drywall of retaliating against 47 employees who were building a Microsoft facility in Virginia.
In a National Labor Relations Board filing, the union said that the contractor fired workers who tried to organize after being underpaid.
Microsoft was not named in the complaint, but the union called on the hyperscaler to enact tougher rules to ensure contractors respect workers' organizing rights.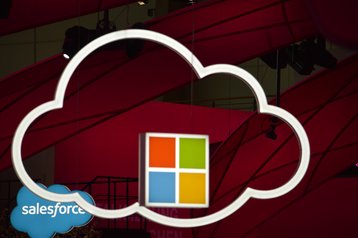 Along with not paying workers for their work, the filing claims that Dulles Drywall illegally required personnel to sign agreements saying they were independent contractors, rather than employees with labor protections.
The complaint will be reviewed by regional NLRB officials, who will assess the merit of the allegations and try to reach a settlement. If that is not possible, they'll prosecute the case before an NLRB judge, but a ruling could be appealed.
Microsoft in 2015 announced that major vendors would have to provide their employees with at least 15 days of paid time off per year, but does not have set rules on union activity.
After its own employees grew increasingly vocal, Microsoft in 2022 outlined four "principles" that it said would follow, primarily aimed at avoiding unionization by promising to listen to employees' concerns without them needing to unionize.
The company did, however, promise to follow the law and "recognize that employees have a legal right to choose whether to form or join a union." Microsoft president Brad Smith added: "We respect this right and do not believe that our employees or the company's other stakeholders benefit by resisting lawful employee efforts to participate in protected activities, including forming or joining a union."
The company previously fought against being considered a joint employer for 38 workers at contractor Lionsbridge, who were allegedly laid off from their bug testing positions in 2014 for forming a union. The case was quietly settled.
The tech industry has relied on a massive contract labor pool to build and maintain its services.
Much of this has been for work outside of the tech sector's core competencies - such as construction, catering, or security.
But it has also included outsourcing work that was traditionally in-house, such as data center engineers.
In 2021, a DCD investigation into Google's data center workforce found widespread contractor issues, as a two-tiered system led to lower pay, health and safety violations, and discrimination.
That year, contractor Modis Engineering lost an unfair labor case against data center worker Shannon Wait, who was fired for discussing wages and working conditions.