Microsoft has confirmed it is planning a significant round of job cuts, as it restructures the company around cloud computing.
According to CNBC, the change will mostly impact its sales operations, with less than 10 percent of the sales staff – still numbering in "thousands" – set to lose their jobs.
The plans were originally revealed earlier this week in several reports by publications including Bloomberg and TechCrunch.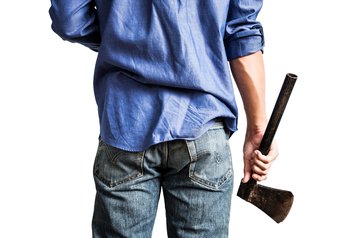 Chop chop

It was originally reported that Microsoft was planning to cut nearly 3,000 jobs. The software giants has confirmed that it is indeed planning job cuts, but said they will not apply to any of its technology divisions. Instead, it will be sales people on the chopping block – with 75 percent of the jobs in peril located outside the US.
The company told CNBC that this is not a cost-cutting exercise, but rather an attempt to refine its sales process: Microsoft will make changes to its sales departments, dividing their staff by industry verticals and target company sizes.
"Microsoft is implementing changes to better serve our customers and partners," a Microsoft spokesperson told CNBC.
"Today, we are taking steps to notify some employees that their jobs are under consideration or that their positions will be eliminated. Like all companies, we evaluate our business on a regular basis. This can result in increased investment in some places and, from time-to-time, re-deployment in others."
A recent report from 451 Research suggested that Microsoft Azure has emerged as an actual competitor to Amazon Web Services (AWS), with 35 percent of surveyed organizations stating that it was their main public cloud provider.