Microsoft has acquired 30 more acres of land in Chicago, Illinois, and could be planning two more data centers in the area.
Citing Cook County public records, the Real Deal and Daily Herald report that the technology giant last month acquired 30 acres of land in the Hoffman Estates area of Chicago for $41.5 million.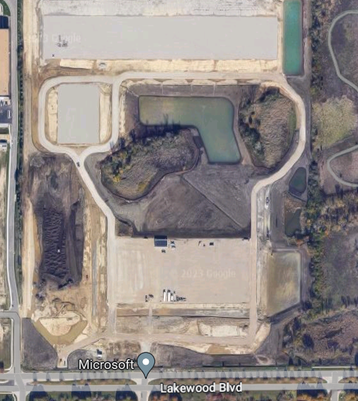 According to the Daily Herald, the Hoffman Estates Council said the company is planning "a pair of 207,000-square-foot (19,230 sqm) data centers."
Hoffman Estates hasn't yet received any specific proposals for the land's use, Economic Development Director Kevin Kramer said.
The Real Deal reports the company reportedly bought one of the sites from an LLC that shares an address with US real estate development company Prairie Ridge Development Group in February. The DH reports part of the acquired land was owned by retail chain Meije but remained undeveloped.
According to Prairie Ridge's website, the newly-acquired site includes a 250,000-square-foot (23,225 sqm) industrial property built by Prairie Ridge in partnership with Oak Brook-based Yampa Investments. Prairie Ridge completed shell construction on the property, known as Fountain Crossing, in January 2022. Amazon was reportedly set to use the space as a distribution warehouse but pulled out last as part of a wider scaling back of its logistics footprint in the US.
It's unclear if Microsoft would seek to convert the existing building or demolish it for a new build.
The acquired land is adjacent to the 53-acre site on Lakewood Blvd where Microsoft is currently developing two data centers. The first 250,000 sq ft (23,200 sqm) building is under construction. The company gained permission for the two buildings in May 2021; the second will span 150,000 sq ft (14,000 sqm).
A former AT&T campus, the 53-acre site was originally earmarked to become the Hoffman Technology Park and provide office, warehouse, and other corporate space. However, Hoffman Technology Park, LLC sold the property to Microsoft in June 2020. Plans for a data center on the site were first presented by Syska Hennessy in November 2020.