Microsoft's latest financial results are in, with the company reporting revenues of $20.6 billion in the fourth quarter ending June 30, down seven percent from $22.2bn this time last year.
Even with the dip in revenue, the Redmond giant saw $3.1bn in net income, a huge improvement over last year's $3.2bn loss as a result of the poorly executed Nokia merger.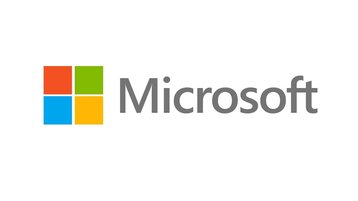 Not so cloudy future
Microsoft's cloud services are undoubtebly in the spotlight this quarter, with Azure in particular more than doubling revenue year-over-year.
Revenue in Microsoft's Intelligent Cloud business grew 7 percent (up 10 percent in constant currency - exchange rates that eliminate the effects of exchange rate fluctuations) to $6.7 billion.
Breaking that down, server products and cloud services revenue increased 5 percent (8 percent in constant currency), Azure revenue grew 102 percent (108 percent in constant currency) with Azure compute usage going up by more than double. Microsoft revealed that 30 percent of the machines on the Azure service ran Linux.
Enterprise Mobility customers also "nearly doubled year-over-year" to more than 33,000.
"This past year was pivotal in both our own transformation and in partnering with our customers who are navigating their own digital transformations," said Microsoft CEO Satya Nadella said.
"The Microsoft Cloud is seeing significant customer momentum and we're well positioned to reach new opportunities in the year ahead."
Outside of cloud, Office 365 added 0.9 million subscribers to reach 23.1 million, Windows OEM Pro revenue increased by 2 percent, non-Pro by 27 percent, while advertising revenue from search grew 16 percent (excluding traffic acquisition costs).
Phone revenue saw the biggest loss, with a drop of 71 percent totalling $870 million. However, analysts and shareholders are likely not surprised by this news, which is to be expected considering Microsoft's failures in that market.
Despite the mobile issues, Microsoft beat analyst expectations, with the stock up 3 percent in after-hours trading.