Microsoft has agreed to acquire Avere Systems, an American developer of distributed storage systems for hybrid cloud environments.
Avere specializes in data caching and is an edge computing pioneer, having developed Avere OS, its own distributed file system.
"By bringing together Avere's storage expertise with the power of Microsoft's cloud, customers will benefit from industry-leading innovations that enable the largest, most complex high-performance workloads to run in Microsoft Azure," Jason Zander, corporate vice president for Microsoft Azure, said in a blog post.
The financial details of the transaction were not disclosed, but the company had previously received $97 million in venture capital funding, from investors including Western Digital Capital and Google.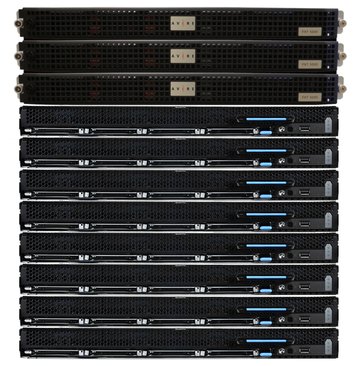 Clever caching

Avere was founded in 2008 in Pittsburgh, Pennsylvania. The company built its business around a single product, the FXT Edge Filer. This all-flash appliance acts as a massive cache for a customer's networked storage pool – whether located on-premises or in the cloud. It intelligently moves data around to ensure that up to 98 percent of read/write requests are served from flash, even if the rest of the infrastructure is entirely disk-based.
This approach can considerably improve storage performance, without the high cost associated with deploying all-flash infrastructure.
Avere customers include Google Cloud Platform and Amazon Web Services, as well as a number of businesses in media and entertainment industries, life sciences, technology and finance.
"Avere's cloud solutions provide low-latency data access to data center storage resources, remote offices and the public cloud. Our customers efficiently share both storage and compute resources across multiple data centers, and effectively implement and use private and public cloud infrastructures," explained Ron Bianchini, co-founder, president and CEO of Avere.
"Avere and Microsoft both recognize that there are many ways for enterprises to leverage data center resources and the cloud. Our shared vision is to continue our focus on all of Avere's use cases - in the datacenter, in the cloud and in hybrid cloud storage and cloud bursting environments. Tighter integration with Azure will result in a much more seamless experience for our customers."