Dense urban core environments, such as Manhattan Island, will be fast data growth zones for IoT, smart buildings, fintech, digital marketing, media content, gaming, and more. To manage all this, network edge capabilities will creep further out from both existing network edge and enterprise core data centers.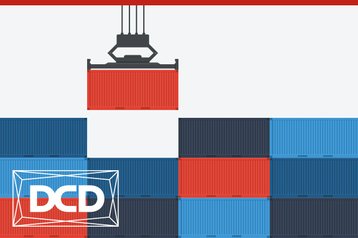 Enter the micro network-edge, containerized data center that can be placed in a wide range of operating environments. The new breed of containers have been engineered, ground up, to put high-density capacity ever-closer to data sources and users.  
Leading digital infrastructure strategists and edge-innovators will guide an audience of more than 1,500 senior decision makers from many of the largest data-center scale enterprises from across the USA through the challenges at DCD>Enterprise on March 14-15 at the landmark Marriott Marquis Times Square.
Edge market moves
HPE and Schneider have partnered on a micro data center for the edge, typified as a complete prefab modular unit that can be dropped-in and operational in a matter of days. This new class of hyperconverged, software-defined "lights-out" data center offer a "hybrid IT solution, integrating DCIM with IT infra management, according to HPE.
In the HPC space, Aquila's Aquarius and TAS Energy are combined in the introduction of the 8-foot by 8-foot Herma enclosure to bring true HPC capability right to the IoT's edge. "In dense urban centers a micro data center could be dropped onto the roof of a building, delivering improved streaming media latency and connected application services," says 
Aquila's Bob Bolz. "Clustered computing coupled with high-speed storage at the edge can provide enhanced media connectivity and capacity for the rapid IoT expansion."
BaseLayer has teamed up with Vapor.io, to deliver the very high-density Vapor Chamber intended for edge applications. Vapor founding CEO Cole Crawford says, "New apps are forcing data centers further out to both the physical and network edge. This will drive new levels of management and operations automation; 'edge-as-core' architecture is inherently decentralized, requiring telemetry and intelligence that few companies can solve for today."
"Digital infrastructure in urban markets is already seeing a blurring of what is a core data center and what is network edge as the balance of internet and cloud workload demand begins to tip in favor of those things that define what a digital enterprise actually is," says Bruce Taylor, DCD>Enterprise conference chair.
DevOps business transformation
Increasingly, DevOps and TechOps must play the pivotal role in aligning business strategy with digital infrastructure enablement. Continuous build automation, continuous integration, continuous delivery and continuous deployment are now requirements in the digital transformation era.
DCD>Enterprise presenter, Brian Mericle, Distinguished Engineer at the Choice Hotel chain, says, "Many companies have DevOps projects defined to deliver on one or more of these strategies, but the practical actions needed to ensure operational success as they relate to people, processes and technology may widely differ from one enterprise to the next." The Choice Hotel chain includes such brands as Comfort, Quality and Choice.
Registering to attend this event
Designed specifically for IT decision-makers from organizations that run data center-scale infrastructure, attendance is limited to 1,500 delegates this year. Pre-registration is expected to be heavily over-subscribed, therefore we urge qualified end-user/operators to apply for complimentary passes as soon as they have cleared their calendars.
Click here for Early bird complimentary offer ends December 31.