Shortly before midnight last night, the Michigan State Senate passed a pair of bills, already approved by the House, that would grant sales and use tax abatements requested by Switch as the condition for building its east coast facility in the state.
The two bills now go to Governor Rick Snyder for his signature. The Governor's spokesman said that he was happy when businesses invested in Michigan but did not comment on when or if the bills would be signed.
The bills create sales and use tax exemptions through 2035 if specific job creation goals are met. To get sufficient support from both sides of the aisle it was necessary to amend both bills. The additional clauses would end the tax breaks if there are not 400 new data center jobs in the state by 2022 and 1,000 by 2026.
The tax breaks, which apply to existing data centers as well as Switch's planned facility, will be continued if the aggregate total of jobs in the data center industry meets the target numbers.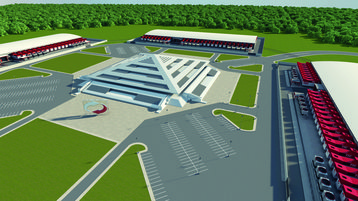 Michigan sets the terms
The language of the bill uses the word "qualified" to identify those data center businesses whose jobs created after January 1, 2016 would contribute to the target. One can presume that qualified data centers and related businesses are those that take advantage of the exemption.
This implies that if existing data centers, who were vocal in their objection to the creation of new tax rules to land the Switch project for the state, chose to make use of the tax breaks, any additional jobs they create would go towards that aggregate total.
While the new laws will leave the decision on personal property tax exemptions up to the local communities, existing data centers will have little leverage over their local communities in negotiating those tax breaks, while new facilities will be able to pick and choose from communities willing to offer such discounts.
While a coalition of 38 existing data centers was able to get the personal property tax exemption removed at the state level by pointing out that it would favor new construction, leaving it up to the local communities means that every facility will need to negotiate individually for that particular form of tax relief. According to Gideon D'Assandro, spokesman for Republican House Speaker Kevin Cotter, municipalities can award exemptions worth up to 50 percent of the personal property taxes owed.
While Switch was quick to thank the legislature and community leaders who supported the tax breaks, and the politicians from both parties were patting themselves on the back, the opponents of the bill still feel that their major concerns were not addressed, pointing out that other industries would be forced to pick up the bill for state and municipal services that would be used by the data centers.