Russian mining and metallurgy giant Metalloinvest has opened a data center adjacent to its offices in Stary Oskol, 618 kilometers (384 miles) south of Moscow.
The new facility will provide a stable environment for engineering operations, help boost the efficiency with which the company can gather, store and process data, and protect the infrastructure against cyber attacks.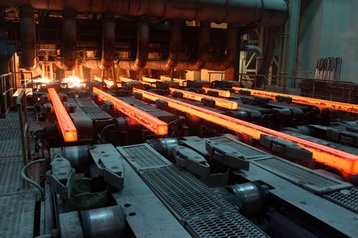 Heavy metal

Metalloinvest is Russia's largest and the world's second-largest mining business by size of iron ore reserves. The company was looking to build an environment that could host its SAP4/HANA business management suite and support the expansion of the nearby service and organizational center.
The facility was designed by Russian systems integrator Talmer in just six months.
The modular 300 square meter (3,230 sq ft) data center features cold aisle containment, and is concurrently maintainable. Initially, it will consume up to 0.4MW of power – but the facility could be expanded in the future.
"The construction of a data center is an important step towards the comprehensive digitization of Metalloinvest's operations," said Andrey Varichev, CEO of Metalloinvest.
"Having our own data center enables us to consolidate our data processing and centralize the management of corporate IT systems."