Meta has paused construction on its data center in Temple, Texas.
The decision comes after the company, formerly known as Facebook, laid off its primary contractor on two data center projects in Denmark, ending development on the Odense expansion.
Yesterday, DCD reported that the move was the beginning of a wider rescoping that will see a number of data center construction projects paused and reworked.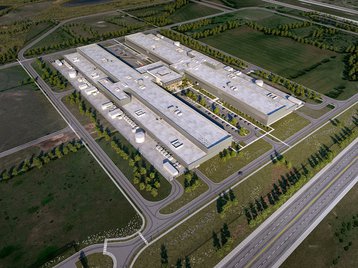 "In order to best serve our needs for the future, we have decided to change the design of our data center in Temple which will result in a temporary construction pause while we update our plans," the company said in a statement.
"We remain committed to this community, our local stakeholders, and our supply chain partners. We will work closely with our stakeholders to transition this project design as efficiently as possible."
Meta says that it is redesigning its data centers for artificial intelligence workloads - but how that will change the designs and buildout plans is not entirely clear.
DCD understands that the company has not itself finalized the new designs.
Announced as recently as this March, the Temple data center was set to span 900,000 square feet (83,600 sqm). Construction began this spring.