Malta-based Melita Data Centre is to attend the world's largest gambling convention, ICE Totally Gaming 2017 in London, to promote its data center, which hosts online gaming services.
Built to Tier III specifications on 10,000 sq m (107,639 sq ft) of land, the Malta facility saw 100 percent growth in the number of customer racks last year compared to 2015, it said.  As a county, Malta is heavily invested in online gambling, which has clocked up nearly eight percent of its overall gross domestic product (GDP) in recent years. 
Betting on Malta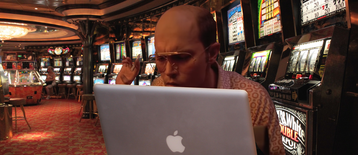 "2016 was a record growth year for Melita Data Centre," Malcolm Briffa, director of business services at Melita said. 
"Growth is expected to continue in the coming months, especially from companies operating in financial services, banking, remote gaming and ICT industries. With more than 25,000 attendees, ICE is the biggest annual event for gaming in making it the ideal platform for Melita Data Centre to show off its facility and services."
Malta, a small island nation south of Sicily, has jumped at the chance to corner the lucrative online gambling market. In 2004, it became the first EU Member State to push forward with comprehensive legislation on 'remote gaming', offering incentives and tax breaks to individuals and businesses involved with the industry.
The Malta Gaming Authority writes: "Foremost among these are the wide-ranging incentives available to employees of remote gaming businesses, licensed by the MGA, that may include, subject to satisfying certain criteria, reduced rates of income tax on personal income, exemptions on income derived from patents, refunds on dividends and double taxation relief, apart from all the advantages linked to the free movement of goods and services within the EU."
It adds: "Non-residents who opt to relocate to Malta are also eligible to benefit from some very attractive tax planning opportunities. These include the High Net Worth Individuals Scheme and the Global Residence Programme."
In a 2011 European Commission Green Paper on online gambling it notes that Malta's Gross Gaming Revenue (GGR) amounted to 7.82 percent of its GDP, 11 times more than the EU average.