Global network provider Megaport will offer direct access to Alibaba Cloud in Singapore, via the Megaport global SDN (software defined networking) service.
The partnership means that customers of Megaport will be able to access Alibaba Cloud Express Connect, a high-speed dedicated network connection to scale their cloud connectivity and enable rapid provisioning of capacity to Alibaba Cloud from a single global account.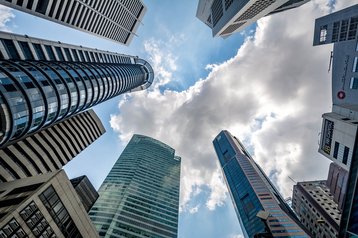 Alibaba gets and edge
With expanded direct access capabilities from the Megaport network, Alibaba Cloud gets to push the edge closer to businesses and offer a more consistent network performance to customers.
"Direct, dedicated access to Alibaba Cloud's services adds value to our platform. This partnership enables customers globally to directly access services from the leading cloud provider based in China," said Vincent English, CEO of Megaport. "Partnering with China's largest public cloud provider aligns with our strategy to enrich our Ecosystem and provides greater service options for our customers."
"The global reach of the Megaport SDN makes it simpler for Alibaba Cloud to access new markets. We're pleased to deliver consumption-based, direct cloud access to our customers through Megaport's SDN to provide greater value and bring our services closer to enterprises," said Yeming Wang, vice president of Alibaba Cloud.
Megaport has been dabbling in strategic partnerships to broaden the appeal of its global network. Last year, it partnered with data center provider Digital Realty (DR) to launch Service Exchange, an interconnection platform designed to link DR customers to each other and to cloud providers. The partnership saw Megaport leveraging its network to provide secure private connections between DR customers, as well as with other cloud providers.