Network company Megaport is set to launch a white-label SaaS network service designed to let data center operators deliver cloud and hybrid networking to customers.
The Megaport One platform can be badged as an in-house service by colocation firms and managed service providers (MSPs) so they can offer orchestrated, optimized networks for customers who increasingly need to combine access to resources in data centers with other applications running in the cloud.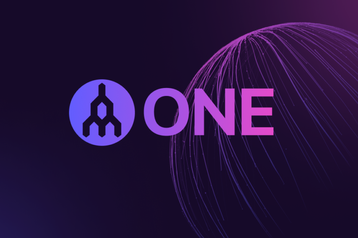 The offering, previewed at the Pacific Telecoms Council 22 show (PTC22) in Hawaii, is based on orchestration technology from InnovoEdge, a company bought by Megaport in 2021.
It's an acronym...
"Your customers can use your white-labeled version of Megaport One to spin up a myriad of public, private, and hybrid infrastructure resources from the edge to the cloud and analyze the cost-effectiveness and network performance of these deployments," said Nick Balletta, chairman & CEO of InnovoEdge, revealing that the name is an acronym, for "Orchestrate, Network, Enable."
The product is needed because customers have complex networks, as the nature of colocation changes, he said: "The vast majority of enterprises are using multiple clouds, many using six to eight or even more providers. The global pandemic has made hybrid and remote work the new normal, meaning the edge of the enterprise network is extending further and further away from branch offices. More and more cloud-native applications are containerized and can be run anywhere, which means reliable connectivity is required anywhere."
The One product lets operators hand over the management of these virtual networks to their customers, who get a real-time dashboard with reporting and analytics: "With your white-labeled version of Megaport One, your customers can manage all of this new complexity in one place."
The product handles resources on premises and on public and private clouds, including cloud and bare metal servers, as well as Megaport's existing network as a service offerings, and a myriad of other functionality to help customers drive their hybrid and multi-cloud infrastructure. It could help smaller operators upgrade their own offerings and keep customers from moving to services offered by larger providers such as Equinix Metal, a service provided by Equinix based on the Packet orchestration system.
Megaport One should help accelerate traditional multi-tenant data centers' own digital transformation," commented Christian Koch director of product strategy at DataBank in his Foundations newsletter.
Megaport currently operates in North America, Europe, and Asia, but has announced an expansion into Mexico, working with Kio Networks, which should be available in data centers in Mexico City and Queretaro by March.