Megaport USA, a subsidiary of the Australian networking company, has introduced a service that offers direct connectivity to public infrastructure from Oracle.
Customers can now use the Megaport Portal to provision Oracle FastConnect to any supported region in less than 59 seconds.
Direct connectivity ensures reliable performance and lower latency between in-house facilities and cloud data centers, by using private networks instead of the Internet.
FastConnect via Megaport is available immediately in the US, starting with Oracle's data centers in Ashburn and Phoenix, while facilities in Europe and Asia Pacific are expected to be added in the near future.
Degrees of separation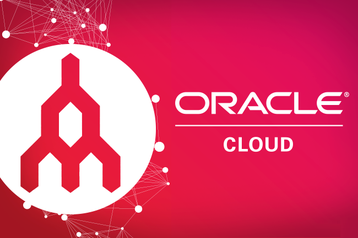 Megaport runs a global fiber network based on SDN technologies, with more than 150 Points of Presence across 19 countries.
The company has added support for Oracle FastConnect, which enables Oracle customers to establish high quality networks between their own servers and the company's cloud environments. Similar services are supported by AWS, Azure and Google Compute Platform – all three are existing Megaport partners.
"In the new era of cloud-enabled IT, enterprises require a cloud provider that can power a full breadth of integrated services and provide end-to-end support with applications (SaaS), platform (PaaS) and compute and storage infrastructure (IaaS)," said Vincent English, CEO of Megaport.
"Oracle FastConnect can provide reliable and dedicated connectivity enabling faster deployment and migration of critical workloads in the cloud."
"Cloud is the fastest growing part of Oracle's business," added Thomas Kurian, president of product development at Oracle. "Customers require seamless connectivity from their data centers and networks to Oracle Cloud for their most demanding workloads and applications. This relationship will help our customers leveraging the Oracle Cloud, execute on their business strategies by taking advantage of the Megaport platform for their high bandwidth connectivity needs."
Meanwhile, a war of words between Oracle and AWS continues: in February, Oracle CEO Mark Hurd called AWS old and proprietary, while last week, distinguished AWS engineer James Hamilton publicly dismantled some of the claims Hurd made in an interview with Fortune magazine.