A trove of medieval coins has been found on the site where Apple plans to build its €850 million data center in Denmark - but the find won't hold up the building. 
Metal detector users found 82 coins dating from the early 1300s, during a sweep of the site before building begins, according to Danish news site Ekstrabladet. The coins are interesting, but a comparatively small stash and don't indicate an archaeological site sufficiently major to hold up the buliding, according to a report by the local Viborg Museum.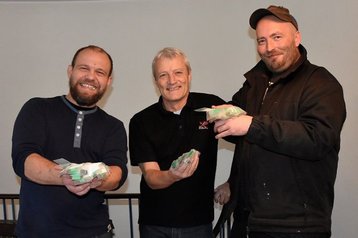 Civil war coins 
Three friends from Midtjysk Detector Association found the coins in a field near Foulum where Apple plans to build a data center. The coins, which date from the troubled times in Denmark between 1241 and 1375, will be on display locally at Viborg Museum.
The three detectorists were sweeping the field as an excavation of an Iron Age fort on the site was being concluded. There is no connection between the two finds, as the Civil War period was 1000 years after the Iron Age.
Civil war coins were minted in great numbers during the troubled times, and were increasingly poor quality with gradually decreasing silver content, eventually being composed almost entirely of copper, the museum says.
The coins will be displayed at Viborg for a time and will then be sent for assessment at the Danish National Museum. 
Meanwhile, it's been reported that Apple's other proposed European data center, in Galway, is facing objections over fears that it may harm wildlife in the Derrydonnell Forest.