US Communications Services Provider (CSP) Mediacom has suffered a series of outages this week it said was due to what the company described as a "very rare type of electrical issue" at a data center in Atlanta, Georgia.
The company has suffered three outages in a week that saw around 17,000 customers in northeastern North Carolina go without Xtream Internet service. The company didn't say which data center in Atlanta, nor define what kind of electrical issue had occurred.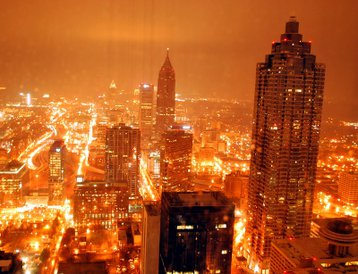 Kim Mason, director of area operations N.C. for Mediacom, told OBX Today the company experienced problems with its high-speed internet services in Delaware and Maryland as well.
"An issue that occurred in a major data or signal processing center in Atlanta, Georgia [on Monday]. In that facility (which Mediacom uses), an electrical issue occurred in one set of equipment components. The issue was identified at 9:46 am. It was corrected at 2:53 pm.
"During those hours, the issue blocked the transmission of high-speed data along a specific routing area that affected Mediacom internet customers in NC and DE. While our network engineers initially fixed the issue on Monday and service resumed, it re-occurred on Tuesday."
Mason said the second outage lasted for around three hours, but the company's electrical engineers then made "permanent repairs."
"We regret the interruption this caused for Mediacom customers using our broadband services. This was a very rare type of electrical issue that could not be anticipated, and not the type of situation that our network monitoring tools would see in advance. "
However, a third outage occurred on Wednesday afternoon that not only took down Mediacom's Internet services but also knocked out wireless data services through Verizon and several other providers for around 90 minutes.
"The issue re-occurred at about the same time as yesterday, and apparently it is also a problem in the same key location in or near Atlanta," said Phyllis Peters, senior director of communications for Mediacom. "Our Mediacom engineering team is still giving its full attention to find out why this happened. They have extra eyes and expertise giving it continued monitoring. This is really an unusual situation – but however rare it is, we know our customers are affected and we deeply apologize for the disruption we know it causes."
WRDE Coast TV said local officials in affected towns and counties had "sent out a letter with their concerns" to the company in the wake of the outage, with Ocean View town manager Carol Houck saying "the town would love more internet options but no one has shown interest."
Millsboro Town Manager Sheldon Hudson told WRDE the town "would like to see more competition" around its Internet providers.
On February 14 Verizon suffered a largescale outage across Georgia and parts of Florida, with customers unable to make calls, connect to data service, or send and receive text messages for hours.
"This afternoon there was a fiber issue that caused a network disruption for some customers in Georgia," Verizon spokesperson Karen Schulz said in a statement to The Verge. "Our engineers worked to identify the issue and service has since been restored."