Colocation provider MDC Data Centers has spent $3.4 million on updating its MCA2 data center in McAllen, Texas.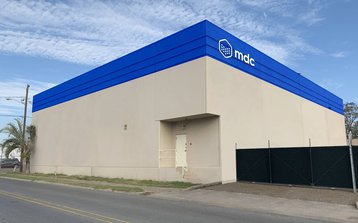 The company spent the money over the course of 2022 on equipment from Bud Griffin & Associates, with the latter also providing MDC with its expertise and resources.
"At MDC our clients' satisfaction and long-term relationships are our top priorities. We believe that investing in our infrastructure with top providers such as BGA, is an investment for the success of our clients. This upgrade to our MCA2 data center will provide improved quality of service to our customers and minimize the risk of downtime, ensuring that we continue to be a trusted partner for businesses", said Ivan Eng, strategic planning director at MDC.
MCA2 is a Tier III standard 1MW colocation facility. It was originally constructed in 1990, before being turned into a data center in 2020. MDC also operates MCA1 in McAllen, Texas, which is located in the Chase Tower carrier hotel. Chase Tower was acquired by Critical Systems Realty and Harrison Street in December 2022. Chase Tower is a 17-story facility spanning over 209,000 sq ft.
Bud Griffin & Associates (BG&A) has been selling Liebert and Vertiv products since 1972 in Texas, New Mexico, and Arizona. As well as providing the products, BG&A provides service technicians in each territory to help with the maintenance of the products.
MDC operates seven data centers on the border of the United States and Mexico with the intention of improving border interconnectivity and provides Inernation Fiber Crossings infrastructure as part of its offering. The company is currently developing data centers in San Diego, California, and another in Eagle Pass, Texas, both of which are expected to go live later this year.