Malaysian telco Maxis is remaining on the fence about taking part in a government-sponsored 5G infrastructure sharing agreement.
The company has informed the Malaysian stock exchange that it is holding off from signing up for the Digital Nasional Berhad (DNB) 5G agreement until the government completes its review of the agreement.
Significantly, Maxis is the only Malaysia telco not to sign up for the DNB's state-owned 5G network.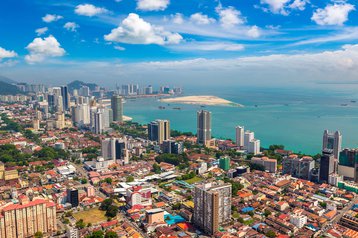 The operator is keen to seek shareholder approval before signing up for the agreement, noting that it would be mandatory to gain this before signing up.
"The Government has since announced that it will be reviewing the rollout of the national 5G network and expects that the 5G network implementation policy will be tabled before the Cabinet by the end of the first quarter of 2023. ​
"Accordingly, the Board of Directors of Maxis believes it is prudent to postpone the seeking of shareholders' approval until after the implementation Policy is finalized," said Maxis in a statement.
The DNB's 5G agreement was originally drafted by the previous government, however, has since been scrutinized by the newly appointed Prime Minister Anwar Ibrahim's administration over transparency.
The new administration has also argued that "no proper tender process" was carried out. This has likely led to Maxis deciding to hold off from fully committing to signing an access agreement.
The DNB hit back in December, stating that the shared 5G network will be funded by the sale of 5G capacity to the MNOs.
The DNB's shared 5G network was created under the leadership of Muhyiddin Yassin in 2021, and would see Digital Nasional Berhad (DNB), own the full 5G spectrum, with several carriers using the services.
Malaysian operators Celcom Axiata, DiGi Malaysia, Telekom Malaysia, and U Mobile have all signed up for a ten-year agreement with the DNB. Another operator, YTL Communications, also penned an agreement to take an equity share in the DNB's shared 5G network.
Celcom and Digi have since completed a merger to become Celcom DiGi. The DNB also noted that all five operators have launched retail 5G services to end users following the execution of their respective Access Agreements on October 31.
Maxis expects to decide once the government concludes its review, which is anticipated by the end of March.