Wholesale colocation provider QTS Data Centers is in the initial stages of developing a 100MW data center complex in Hillsboro, Oregon, according to local news outlet OregonLive.
The facility would be built atop a 92-acre property purchased by the company last year for $26m. QTS also announced the acquisition of an 84-acre site in Phoenix, Arizona, and revealed plans to build a 140MW campus in Ashburn, Virginia.
A solid choice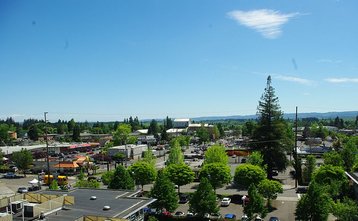 Not limiting its investment in Northern Virginia to a single project at a time, the company recently paid $53m for a property in Loudoun County, near the Dulles International Airport, as reported by The Washington Business Journal.
Focused primarily on the US, QTS currently operates 22 data centers across nine states, with additional facilities in Canada, the UK, the Netherlands and in Hong Kong.
Investing in the US remains a solid bet, as, according to CBRE, the country's wholesale market has repeatedly reached record-high absorption levels every quarter for the past three years.
The choice to build in Oregon's fifth biggest city - a place favored by a number of major data center operators, including Viawest, LinkedIn, T5 Data Centers, NetApp and Infomart – was likely driven in part by the state's alluring tax exemptions on both real estate and equipment.
The fiscal policies have drawn criticism at a federal level, culminating in an audit by the Secretary of State published in December last year, which concluded that the incentives lacked transparency and had failed to return tangible benefits for the local community.
The report found that over the course of two years, the state's economic development agency, Business Oregon, issued $680m in tax incentives.
To put things into perspective, the auditors noted that for every data center job created as a result of the tax breaks, local tax revenue lost $87,000 at best, and $800,000 at worst.