The Markley Group has sued networking company Zayo Group for $80 million over a data center lease in a Boston carrier hotel.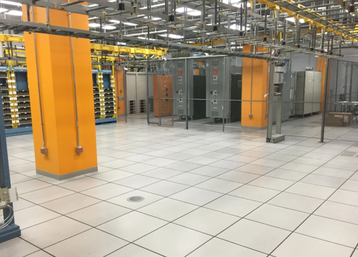 The filing comes in reaction to the case raised by zColo in April 2023, claiming that the Markley Group had engaged in a years-long letter-writing harassment campaign, and unreasonably demanded $70 million in an invoice last year, despite monthly lease payments being agreed at $63,708.
Three months later, the Markley Group has hit back, filing against zColo's former parent company, Zayo, and current parent company DataBank, who they claim is at fault.
The disagreement surrounds a 9,000 sq ft (836 sqm) lease in the Markley-owned One Summer Street data center in Boston, Massachusetts. The company leases around 0.5MW of the facility's 30MW capacity.
In 2014, Zayo signed the lease. But six years later the lease was passed on to its subsidiary zColo, and shortly thereafter Zayo sold zColo to DataBank, putting Markley Group in direct competition with one of its tenants.
The rift surrounds whether that decision to pass over the lease (and then sell the company) violated the lease's contract.
The counter filings allege that Zayo did this intentionally, and "concocted a plot to sell its lease to DataBank… reaping profits through a colocation arrangement that exploits Markley's investment for defendants' unlawful gain."
As for the dispute over rental fees, Markley claims that the lease did not permit such a transfer and that it was allowed to charge additional rent as it sees appropriate, "based on Markley's estimate of the value, including late fees and interest, that Zayo has extracted from its sale of the lease."
The counterclaims further express the desire for the lease transfer to be invalidated, and for Zayo to vacate the property without permission to extend the lease.
DCD has contacted the involved parties for comment.