India's Mantra Data Centers plans to build seven data centers across the country, with a proposed $1 billion investment plan.
The company said that it will develop one data center in each of NCR (Delhi), Chennai, Bangalore, Hyderabad, and Kolkata. It hopes to build two in Mumbai. Each city will initially be home to 20MW of IT load, the company claimed.
So far, Mantra has signed MoUs with the Indian State Governments of Maharashtra, Tamil Nadu, and Karnataka for data centers in Mumbai, Chennai, and Bangalore.
The company did not respond to questions about when it formed, the timescale of its build-out plans, if it had already raised the $1bn (and, if so, who from), or the nature of the State MoUs.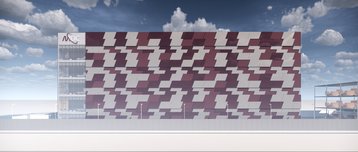 "MDC is very well positioned for success in this growing market, with a strong management team, green sourced energy, first in class stakeholders, on-time delivery, and the right locations to create a network of Tier III & IV data centers across India," said co-founder and managing director Jaan M. Chainani, who appears to simultaneously work for Spanish import-export house Kispia.
"Our aim is to help our customers grow seamlessly in the midst of the digitalization of India."
Despite its lofty aims, MDC has yet to build a data center. Of its leadership team, only CTO Carlos Garcia-Sevilla has a background in data centers - he is concurrently also the co-founder and board member of Dubai data center consultancy Ubik, and CEO of data center architecture company Arsmagna.
CEO Mohan Chainani is also the chairman of 'Chaincorp,' a private investment firm established in Spain purportedly to manage his family's wealth. Its website is light on details, and does not mention any specific investments.
On his LinkedIn profile, Chainani says that he is "very well-connected to key parties in India through roles as Co-Founder of the Spain-India Council Foundation, Co-Founder & Rotatory Chairman of the Chamber of Commerce & Tourism of India in Spain, and Special Adviser for Business Promotion between Spain and India by the Ministry of Industry, Commerce and Tourism of Spain."