Malaysia Airlines has migrated most of its IT infrastructure into a public cloud environment, in a project handled by Tata Consultancy Services (TCS).
The company opted for Microsoft Azure for 80 percent of its workloads, while keeping 20 percent in a purpose-built private cloud environment.
Malaysia Airlines claims to be the first traditional passenger airline to undergo such a transition, having completely replaced its existing data centers for nearly 200 applications running commercial, operations and corporate systems.
"This industry-first transformation not just drives improved value and enhanced operational efficiencies, but equally important, it enables Malaysia Airlines to deliver a better customer experience that results from a digitally-reimagined all-cloud IT model," said Girish Ramachandran, president of TCS Asia Pacific.
Clouds for airplanes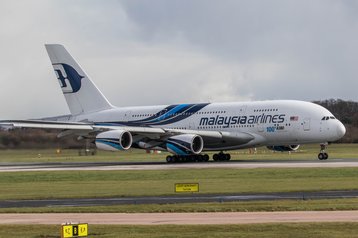 Malaysia Airlines serves 40,000 passengers every day, operating flights to 53 destinations. Fourteen months ago, the company enlisted its long-term partner TCS - a services and consulting subsidiary of Tata Group, India's largest industrial conglomerate - to assist with the move to the public cloud.
TCS then worked alongside service providers like Microsoft and SAP to re-platform legacy applications for cloud compatibility, provision the network suitable for complex airline operations, and decommission an old mainframe.
"We set out with an ambitious goal to digitally transform core IT operations to an as-a-service model, to achieve a quantum leap in cost savings, scalability, efficiencies, agility, and other key factors," said Tan Kok Meng, CIO at Malaysia Airlines.
"I am proud to say that together, Malaysia Airlines and TCS have created a solution that helps position Malaysia Airlines as a leader in digital capabilities that ultimately deliver a better customer experience."
According to Malaysia Airlines, the move is expected to result in 51 percent cost reductions over the next five years, productivity improvements of up to 80 percent for core applications, and faster application delivery times. It is hoped the transition will also improve the company's security and compliance capabilities.
Airlines rely on interconnected software platforms and real-time transactions to run their businesses, and any errors quickly make it into the national news: this year alone has seen major outages affect the passengers (and share price) of United Airlines, Delta Air Lines and British Airways. Last month, a fifteen minute outage of Amadeus Altea booking system caused flight delays across seven different airports.