Israel is looking for tenders to build several new data centers that will replace dozens of existing Israel Defense Forces facilities.
The Israel Defense Ministry's largest-ever technology tender is looking for an Israeli company to contract with a partner foreign company on the consolidation project.
Troubled times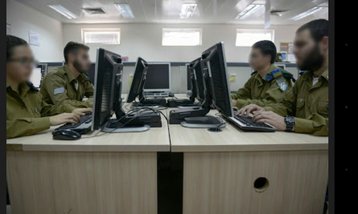 Globes reports that seven companies are expected to compete in the tender: Israel Aerospace Industries, Elbit Systems, Motorola Israel, Rad-Bynet Group, Bezeq International, ECI Telecom, and Rafael Advanced Defense Systems (which is bidding on behalf of a group that includes EMC and IBM).
The chief contractor is expected to be selected six months from now, with construction beginning in 2018 and a new data center being opened every two years.
Once built, each data center will be run by the franchise holder for 10 years, with an optional seven-year extension after.
"The tender provides many opportunities for Israeli defense industries and high tech companies for many years ahead," Ministry of Defense Production and Procurement Directorate head Brigadier-General Shmuel Zucker said.
"We insisted that only Israeli IT companies be allowed to bid in order to ensure that the know-how and estimated hundreds of millions of shekels in the project will remain in Israel, and provide many jobs."
The data centers will be used for all branches of the IDF, including air force, navy, infantry, and intelligence.The Ministry of Defense also said that it had hired the services of a foreign company that previously provided consultancy services to the US Army to build a data center in an Asian country.
The IDF is also involved in a NIS 250 million ($66.2m) army base move, that will see it shift from thirteen bases in central Israel to new bases in northern and southern Israel. Last year the country announced the establishment of a new Cyber Command to address conflicts in the cyber domain.
Earlier this month, the US pledged $38 billion in military aid to Israel for the next decade, its largest military aid package to any country in history. However, the Obama administration remains hopeful that peace can be found between Israel and Palestine.
Yesterday, after meeting with Israeli Prime Minister Benjamin Netanyahu, President Obama said: "We do have concerns about settlement activity as well, and we hope that we can continue to be an effective partner with Israel on finding a path to peace."
The day before, at the United Nations General Assembly, Obama said: "Surely, Israelis and Palestinians will be better off if Palestinians reject incitement and recognize the legitimacy of Israel, but Israel recognizes that it cannot permanently occupy and settle Palestinian land.
"We all have to do better as leaders in tamping down, rather than encouraging, a notion of identity that leads us to diminish others."
The journey to peace, however, is likely to be long and arduous. In October 2015, Palestinian chief negotiator Saeb Erekat called negotiations with the Israeli government a "waste of time."
Last week, United Nations Secretary-General Ban Ki-moon said: "Twenty-three years ago, almost to the day, the first Oslo Accord was signed between Israel and the Palestine Liberation Organisation."
"Unfortunately, we are further than ever from its goals. The two-state solution is at risk of being replaced by a one-state reality of perpetual violence and occupation."
He drew attention to an attack from militants in the Gaza Strip the day before, where a rocket was fired into Israel, and in response, Israel fired four missiles at targets in Gaza.
"Such attacks, and the response they elicit, do not serve the cause of peace."
But while Israel and Palestine continue their bitter conflict that includes human rights violations on both sides, animosity also exists in the surrounding regions.
Speaking at the UN General Assembly, the Jordanian King Abdullah II bin Al Hussein warned this week: "No injustice has spread more bitter fruit than the denial of a Palestinian state. I say: Peace is a conscious decision. Israel has to embrace peace or eventually be engulfed in a sea of hatred in a region of turmoil."
More disconcertingly, yesterday Iran held a military parade to mark the 36th anniversary of the start of the Iran-Iraq war. On a truck carrying a new Zolfaghar missile, it said: "If the leaders of the Zionist regime make one false move, the Islamic republic will destroy Tel Aviv and Haifa."