Melrose Industries is to sell data center cooling supplier Nortek Air Management business to Madison Industries for approximately £2.6 billion ($3.625 billion).
As well as serving other industries, Nortek provides cooling units, heat exchangers, and Computer Room Air Handling Unit (CRAH) to data centers.
Nortek's Global HVAC and Air Quality & Home Solutions will be going to Chicago-based Madison Industries, but Nortek's Ergotron and Nortek Control businesses are not part of the deal. The transaction is expected to close in the second or third quarter of 2021.
Click here to download the latest issue of DCD's magazine
HVAC company changes hands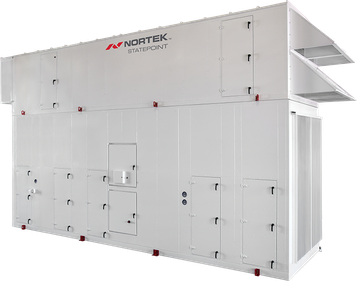 "The global pandemic has put a spotlight on the importance of indoor air quality," said Madison founder Larry Gies. "The Nortek Air businesses perfectly complement our portfolio of companies that provide solutions to improve the quality of indoor air. Our mission is to make the world safer, healthier and more productive and the addition of Nortek Air with its 6,000 passionate employees allows us to deliver even more of that mission. The Madison team is committed to improving indoor air quality and delivering solutions that provide healthy air for its customers."
Melrose Industries is known for buying underperforming manufacturing companies and reselling them later for a profit. The UK manufacturing company bought Nortek in 2016 for £2.2 billion ($2.8 billion). Madison owns a portfolio of manufacturing companies including a number of companies in the HVAC space.
"Our strategy of 'Buy, Improve, Sell' remains the same but circumstances evolve," said Simon Peckham, Chief Executive of Melrose. "On our watch, our Air Management executive team has created a business from scratch with exemplary environmental credentials which will make a real difference to energy and water consumption in its market. We can now hand that technology to a high-quality buyer with specialist aspirations and skills."
In 2014, ABB sold off its Thomas & Betts HVAC business to Nortek.