Macquarie Government, a Macquarie Telecom branch  which provides Internet Gateways to over 42 percent of Australian government agencies, has announced the completion of its IC4 'Bunker' annex, built to cater for increased public sector demand for managed hosting, storage and cloud services.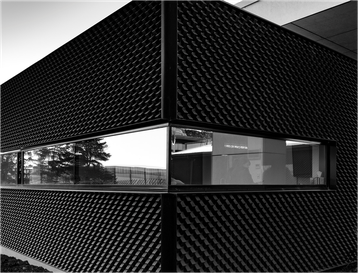 Based in Canberra, the so-called Bush Capital of Australia, the extension which was announced last year is intended to help the company deal with the extra demands of the Federal Government's Cloud-first policy and the more recent Cyber Security Strategy launch. 
"There is a growing realization that transition to cloud and 'baked in' security can and should go, hand in hand – in fact, the right cloud solution can be much more secure than legacy government systems," Macquarie Government managing director Aidan Tudehope told ITWire.
Standing up to DDoS 
The company's support for the Australian Government's moves towards data sovereignty would appear to be an astute manoeuvre given that last year a DDoS attack brought down the Australian annual census website (eCensus). This compromised reams of confidential data, revealing an absence of contingencies and a lack of foresight by the involved parties. Avoiding national embarrassment of this nature alone would justify Macquarie's dash for improved security in its data centers.
"Our Canberra data centre is purpose-built to meet the security needs of federal government customers, providing them a secure government to host data and deploy cloud services. The government's need for security has never been higher, as was highlighted in review of the eCensus failure last year," Aidan Tudehope told ZDNet.
MacTel, which incidentally donated more to political campaigns last year than any other Australian tech company, is the lucky recipient of the first of 8 government contracts awarded since the launch of the Internet Gateway Reduction Program, which aims to reduce the number of government nodes from 124 to 8.
The telecommumications group has two other purpose-built data centers, the Intellicentres 1 and 2, both of which are in Sydney.
The company announced last year that it planned to invest AU$15 million in data center equipment after signing on a mystery Fortune 100 customer.
The existing facilities, open for business since 2014, are compliant with the ISO27001 standard for the ISMS and within the boundaries of PCI Compliance and DSD (Defence Signals Directorate) specifications. The expansion is said to be built for greater resilience and back-up power; it has around the clock power and plant systems monitoring, and is directly connected to the ICON fiber Network in Canberra.