Australian managed hosting and telecommunications company Macquarie Telecom is set to increase the capacity of its data center in Canberra by 50 percent.
The original Intellicentre 4 'bunker' was announced in 2012, and came online in 2014, with the federal government as its sole client.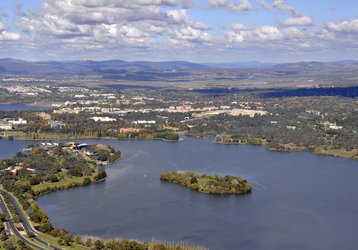 Things look up down under
The construction project, which is expected to begin within weeks and be completed by early 2017, is part of a plan that aims to quadruple the data center's footprint.
Macquarie Telecom's managing director of hosting and government Aidan Tudehope said: "The Government's twin agendas of cloud-first for Government computing and the Cyber Security Statement released earlier this year are rapidly changing the face of Government computing and communications. 
"As they move to embrace the agility and flexibility of the cloud, more and more agencies are realising that they must 'bake in' security from the start."
Tudehope said that Macquarie Telecom provides secure Internet gateway services to more than a third of government agencies, offers a government-certified secure cloud service and all-onshore infrastructure, which has it "perfectly placed to partner with government agencies making this secure transition."
He added: "We are now logging about 1.4 billion events and scanning 22 million emails as they enter the Federal Government environment every month through our Internet Gateway."