Australian telecommunications provider Macquarie Telecom (MacTel) is planning to open another data center in Sydney by 2019.
According to ITnews Australia, the company is still not sure whether it wants to build or buy a facility. The need for expansion was triggered by multiple major cloud contract wins, including recent deals with Virtustream and Accenture.
Business is good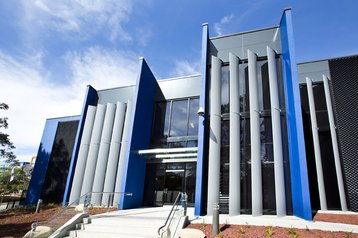 Macquarie Telecom is a public company that offers a variety of networking, managed hosting, colocation and cloud services. The company currently runs tree data centers – two in Sydney and one in Canberra - with power capacity across three sites totaling 12.4MW.
MacTel is currently expanding its Intellicenter 2 data center in Sydney, with the fourth data hall expected to enter operation later this month. The data center in Canberra, hosting nothing but government data – Intellicenter 4 – has recently doubled its size.
And yet, MacTel is already planning its next data center: ITnews reports that the decision on the facility in Sydney will be made in the next six months. A new data center would help meet demand for cloud and colocation, caused by a strong contract pipeline and high prospect of new government deals, as a result of the federal government's cloud-first policy and the more recent Cyber Security Strategy launch.