Investment firm Macquarie has invested in a Belgian data center developer.
Law firm Allen & Overy this week announced it advised Macquarie Capital on its investment into KevlinX Holding B.V.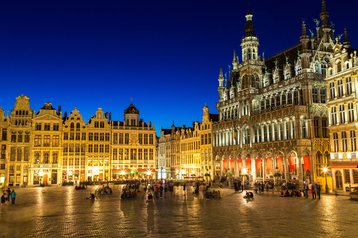 Allen & Overy said KevlinX HoldCo is developing a data center in Brussels through its indirect subsidiary KevlinX Belgium BV (KevlinX AssetCo) and the intention is for KevlinX HoldCo to be "used as a platform for future data center developments across Europe."
The size of the deal wasn't shared.
Richard Evans, partner at Allen & Overy, said: "We are delighted to have advised Macquarie Capital on this strategic investment into KevlinX HoldCo, which marks their entry into the European data center market. This transaction demonstrates the continued strong demand for digital infrastructure assets, driven by the growth of data consumption, cloud adoption, and connectivity needs. We look forward to supporting Macquarie Capital and KevlinX HoldCo as they pursue their ambitious expansion plans in this sector."
An announcement from July 19 said the European Commission had cleared the acquisition of KevlinX by Macquarie Asset Holdings and Participatiemaatschappij Vlaanderen (PMV), an investment company fully-owned by the Flemish Region.
According to the companies, the joint venture will "initially" be active in the design, engineering, construction, and operation of a data center in Brussels, Belgium.
According to KevlinX's site, the company is developing a 68MW, Tier III quality data center on a 50,000 sqm site (538,195 sq ft) in the Belgian capital. The site will operate with a PUE of 1.2 and feature six fiber entrances, as well as more than 1,000 sqm of office & disaster recovery space.
Details on project timelines haven't been shared. Previous announcements suggested a Q4 2021 go-live date.
The company's website also notes future planned developments in Madrid, Spain; and Vienna, Austria. There are no further details available on those projects.