LuxConnect, the wholesale colocation provider which operates out of Luxembourg, has announced plans to build its fourth Tier IV Uptime certified data center in the Grand Duchy. 
Onsite testing has been carried out by the Uptime Institute to assure design certificate compliance so that LuxConnect can attain 'constructed facility' badge for the site when it's finished. 
Running on low-cost green power from Norway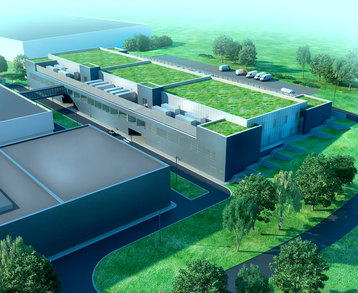 The new data center will occupy 5,500 square meters of technical space, half of it fully fitted out as Tier IV and the other half dedicated to the bespoke requirements of clients.
In terms of power, all of LuxConnect data centers run on low cost 'green' electricity sourced from Norway.
Roger Lampach, CEO of LuxConnect said: "The Uptime Institute will do the review on the tests we have done together and we are hoping to be granted full certification by the time the site opens later this summer. We are focused on providing the most robust infrastructure possible for our clients and this process helps us achieve that."
"The opening will mean, upon completion, that Luxembourg has the highest concentration of Tier IV Certified data centers in the world. A combination of the strong pound sterling (making pricing even more competitive for UK-based clients) a central European location and low latency times to all the major European finance centers means Luxembourg's data center industry offers Europe's biggest growth opportunity" said Jonathan Evans, the newly appointed director of Global Alliances at LuxConnect.