A Lufthansa IT outage has grounded flights and left thousands of passengers stranded.
The German airline blamed underground engineering works at a railway station in Frankfurt for accidentally cutting several Deutsche Telekom cables.
With Lufthansa planes unable to move, they have also held up other airlines' planes. Some aircraft near Frankfurt Airport are waiting to land, but do not have a space to park.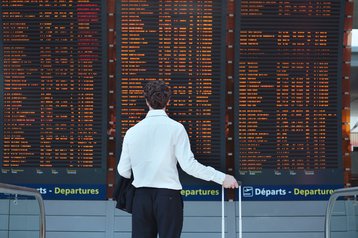 "As of this morning the airlines of the Lufthansa Group are affected by an IT outage, caused by construction work in the Frankfurt region," the company said.
Lufthansa employees are currently using pen and paper to board planes, but are completely unable to digitally process passengers' luggage, or handle other critical tasks.
Around 120 in and outbound flights at the Frankfurt Airport website are listed as canceled.
The company hopes to resume services later today. Update: Lufthansa said that operations are stabilizing.
The issues come just two days before planned strikes at seven German airports, and a few days after a cyber attack on Scandinavian airline SAS that briefly caused problems.
Over in the US, every domestic flight was canceled after an air traffic control system failed last month.