In a bid to attract data center companies to its eastern towns, a zoning district committee in Loudoun County, Virginia has signed off on an update to relax regulations on mixed-use developments in town centers.
Flexibility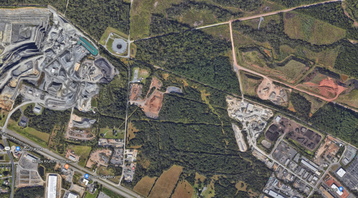 If approved by the full board of supervisors, the new rules will allow data center companies to build in metro areas, subject to certain conditions: facilities will need to match surrounding buildings in their design, be at least three stories tall, and technical space will have to occupy half (or less) of the floor space in the building. The recommendations further state that buildings should not contain both a data center and residential units. 
The committee has also called for the board to consider letting data centers take up more than half of the floor space of a building, on the condition that the ground floor is used for another commercial use.
Planning and zoning director Ricky Barker told Loudonnow that until development regulations are relaxed, the district is "not as flexible as it should be." The committee hopes the move will bring in more tax revenue from data centers, although even without this they are expected to generate over a hundred million dollars for the County this year. 
Barker described the committee's role in the County's development as merely "tweaking" the rules, as bigger changes fall under the authority of the Envision Loudoun, a public funded urban development initiative.
The land of data centers
In 2015, a report by 451 Research and real estate company Jones Lang LaSalle (JLL) found that Ashburn, the Loudoun County town housing a major fiber node, was the largest data center market in the US.
Another recent study found that Washington D.C. - if one includes the surrounding data center hub in Virginia - is now the world's largest metropolitan colocation market, with as much as 70 percent of the world's Internet traffic passing through the region.