The start of trading on the London stock market was delayed by an hour today, after a brief outage impacting the London Stock Exchange.
LSE blamed the issue on a technical error, but did not provide further details.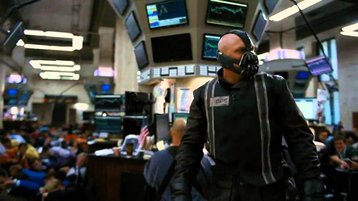 The waiting game
"The opening auction on London Stock Exchange was delayed this morning due to a technical issue that has been resolved," a spokesperson for the LSE Group said.
LSE has been opening at 8am since 1999, when it shifted to a new schedule to align with other European bourses. Today, however, it opened at 9am.
The market rose half a percent after the delay, with the outage having no apparent impact. Russ Mould, investment director at AJ Bell, told The Independent: "It looks as if the market has been pretty orderly despite the delay and the glitch is a useful reminder to investors that they should never rely on liquidity - the ability to trade what they want, when they want, in the size they want and at the price they want - because it is not always there, either for technical reasons or market ones - such as a panic or crisis."
This is not the first time LSE has suffered from technical issues. In 2009, after a brief outage, the exchange highlighted its upcoming IT trading platform, installed by Millennium IT, that was meant to improve uptime.
This shift was then delayed by another year, after Turquoise, the exchange's first market to move, experienced multiple glitches in 2010.
LSE reported that the transition went smoothly, but issues soon arose, with outages occurring in February 2011. Since then, however, the exchange has operated without noticeable difficulties - until now.