The DCD>London event will return to Old Billingsgate in 2018, to address the major themes which are transforming the data center industry across Europe.
"We are excited to be back in 2018 with brand new industry partnerships and formats, ensuring we cover the latest themes and help connect buyers, sellers, consultants and industry experts throughout the two days," said George Rockett, CEO and co-founder of DatacenterDynamics.
"From Brexit, and the new demand for edge solutions, to advancing automation technologies and the growing focus on renewables, disruption is hitting every layer of the industry creating new opportunities for industry stakeholders," he added.
This year's conference will cover the digital transformation of industries and technologies such as the cloud, blockchain, AI and robotics. Other major themes will include how the industry is approaching energy efficiency measures, extending the lifecycle of legacy data centers, and the hybrid IT landscape which combines on-premise, colo and cloud.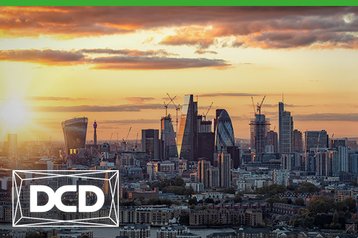 New features and partnerships for 2018
DCD's global content partner Uptime Institute will provide original content and expert speakers, in a mini-track covering hybrid IT, climate resiliency, software-defined power and other industry trends.
The Infrastructure Masons industry group will also host a series of discussions and a workshop during the two-day event.
The event will introduce Hosted Roundtables: hour-long discussions on critical industry issues for small, focused peer groups.
Other interactive elements tested in 2017, will return in London, including the VIP Executive Club, Speed Networking and one-to-one meetings.
The event will be joined by industry heavyweights Schneider Electric, Eaton, Rittal, Systemair, Deutsche Bank, IBM, EdgeConneX, Keppel, Google, Equinix and many more.