Management firm Goldacre Ventures is developing a data center as part of a 35 acre business park on the site near London, where fiber optic cables were invented. With more than £25m raised, the company expects to have offices and data center customers in operation by the end of 2016. 
Kao Data is the data center part of Kao Park, a development in the Harlow Enterprise Zone 30 miles from London, on the corridor to Stansted Airport and Cambridge. The project is regenerating a site formerly owned by Nortel Networks, where single mode fiber was developed by Sir Charles Kao in the 1960s. Two office tenants, Raytheon and Arrow Electronics, have already moved in.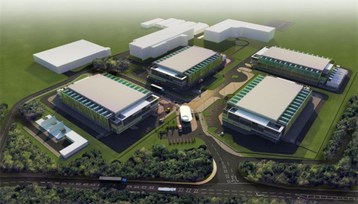 Nobel Prize
In the 1960s, Shanghai-born Charles Kao showed that fibers made of very pure glass could transmit light with very low loss, enabling modern telecommunications, a discovery that won him the Nobel Prize for Physics in 2009.
Kao did that work at Standard Telecommunication Laboratories in Harlow. The site later became part of Nortel, and has been vacant since Nortel's closure (ironically enough, also in 2009) but Goldacre plans to revive it with a business park and data center.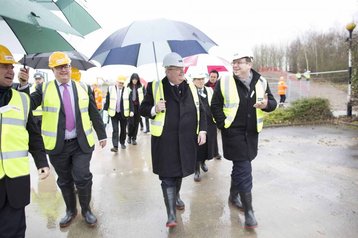 Agents appointed
The site has 35 acres, and some 450,000 sq ft (42,000 sq m)  of office space. Goldacre has been taking advice for the business park from property firms CBRE and Lee Barron.
The data center side will be promoted by Cushman & Wakefield, while Wired Real Estate (WiredRE) will act as the US agent.   
The company plans to get its first phase office building, known as DC1 up and running by the third quarter of 2016, which will include 36,000 sq ft (3300 sq m) of data center space with a power capacity of 6.6MW and 1,620 racks.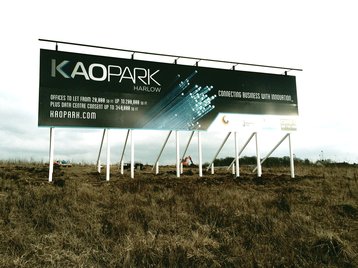 Goldacre chief executive David Bloom says Kao Data will be one of the UK's largest campus data centers: "Kao Park is a great example of a public-private partnership that unlocks investment, leading to economic growth and job creation. We've turned an underutilized site into a business and technology center that will preserve the sites rich telecommunications, media and technology heritage."