Tele2 Lithuania has outlined its plans to start commercial 5G development after it was awarded spectrum in the 3.5GHz band by the Communications Regulatory Authority of the Republic of Lithuania (RRT).
The RRT awarded Lithuania's biggest mobile operator the spectrum earlier this month, with Tele2 Lithuania paying €3 million ($2.9m) for a 100MHz radio frequency block.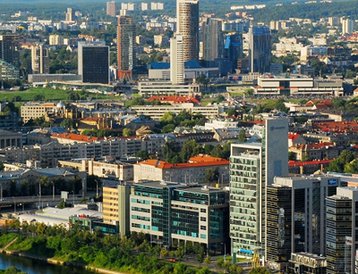 "We have completed all preparations. The first 5G stations in the Tele2 network will start operating as soon as we receive the RRT's permission to use the frequencies," said Tele2 CEO for the Baltic states, Petras Masiulis.
"First of all, residents of big cities will be able to test the 5G connection, and we will continue to strive to offer our customers the best quality-price ratio."
The deployment of Tele2's 5G will be done in partnership with Nokia, which is supporting the rollout of 5G across all the Baltic countries. Tele2 Lithuania is installing both the core and the RAN; the operator also confirmed its 4G service will be upgraded as well.
The auction for the 700MHz frequency is still ongoing, with this focusing on the wider 5G communication across the country.