The Linux Foundation has adopted yet another open source project, this time focusing on architecture, implementation and support of digital networks.
The Platform for Network Data Analytics, or PNDA, helps integrate and manage massive amounts of network information, as well as deploy analytics applications and services.
"PNDA addresses a critical need for a scalable platform that fosters innovation in reactive network analytics for both service providers and enterprises," explained Jim Zemlin, executive director of The Linux Foundation.
To mark the occasion, the PNDA community has released the first version of the software, available for download as a production-ready solution on OpenStack-based platforms.
Network acrobatics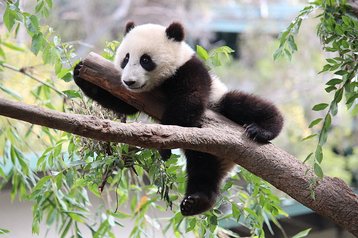 PNDA is an analytics platform based on the Apache ecosystem (Spark, Kafka, Zookeper, Grafana) that aggregates data found in logs, metrics and network telemetry and stores it 'in the rawest form possible, for as long as possible.' It supports batch and real-time streaming data exploration and analysis, at the scale of millions of messages per second.
Early supporters of the project include Cisco, which contributed the lion's share of the code, as well as Deepfield, FRINX, Intersec, Moogsoft, NGENA, Ontology, OpenDataSoft and Tupl.
Its creators say that PNDA complements major software defined networking, network functions virtualization, and network orchestration efforts such as OpenDaylight and OPNFV.
"There have been significant efforts across the industry in NFV, automation, orchestration and control which have made real-time network service provisioning possible. Open source software implementations supporting this space are also maturing as shown by OpenStack and OpenDaylight. In comparison, industry efforts to enable the monitoring and analysis of the data produced by these services have been lagging behind," said David Ward, SVP, Chief Architect and CTO at Cisco.
"If we're really going to move the industry forward and enable new services and new business models, where agility is a reality rather than a marketing buzzword, then OSS, BSS & IoT solutions all need to become more agile too.
"We believe that the solution is to leverage the rapid innovation in big data analytics; that's the reason for being for PNDA – an open source big data platform that can foster an ecosystem of innovative analytics applications while also supporting the next generation of reactive network services."
According to the Linux Foundation, developers are planning to further enhance PNDA with features like support for bare-metal and public-cloud provisioning, Hadoop distribution independence, platform infrastructure validation, container support, and deep-learning framework integration, among others.