The Linux Foundation, a non-profit that looks after some of the world's most active open source projects, has launched a separate entity to manage software tools designed for edge computing.
The new organization, LF Edge, will initially take charge of five projects: Akraino Edge Stack, EdgeX Foundry, Open Glossary of Edge Computing, Home Edge Project and Edge Virtualization Engine (EVE).
The initiative is already supported (i.e. funded) by more than 60 industry members, including giants like Ericsson, HPE, Huawei, IBM, Juniper Networks, Nokia, NTT, Seagate and Tencent.
The announcement follows the launch of LF Networking – another internal organization, dedicated to networking software – in January 2018.
Band of brothers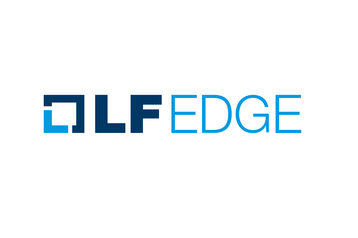 The Linux Foundation is a consortium that promotes and standardizes Linux operating system and other open source technologies, for example the Xen hypervisor. It is financed by donations from its corporate members.
This year, the Foundation decided to bundle three of its existing projects and two brand new initiatives into a single entity, to encourage greater collaboration between member projects, while consolidating the administrative functions.
LF Edge will focus on creation of an "open, interoperable framework for edge computing, independent of hardware, silicon, cloud, or operating system."
Just like LF Networking, participation in LF Edge is voluntary and each of the projects will maintain their technical independence, community structure, release roadmaps and web presence.
"The market opportunity for LF Edge spans industrial, enterprise and consumer use cases in complex environments that cut across multiple edges and domains," said Arpit Joshipura, general manager of The Linux Foundation.
"This massive endorsement, combined with existing code and project contributions like Akraino from AT&T and EdgeX Foundry from Dell EMC, means LF Edge is well-positioned to transform edge and IoT application development."
Here's more information about individual projects:
Akraino Edge Stack is collection of software tools that enable creation of edge-optimized cloud services, based on either VMs on containers, originally developed by AT&T and Intel;
EdgeX Foundry is a project that aims to develop a common platform for the IoT edge, contributed to open source by Dell EMC;
Open Glossary of Edge Computing is a project dedicated to edge computing definitions, developing a glossary and ensuring that projects share a common vocabulary;
Home Edge Project – like the name suggests – focuses on IoT for end-user devices, and was originally created at Samsung Electronics;
Project EVE (Edge Virtualization Engine) is a framework for edge application management in the enterprise, based on APIs and contributed by ZEDEDA, a US startup focused on IoT.
Click here for our interview with Arpit Joshipura and leaders of the Linux Foundation on the future of open source tools in carrier networks.