The Linux Foundation has taken another open source project under its wing: the IO Visor, a community-led effort to develop a programmable, distributed data plane for IO and networking applications.
IO Visor aims to address the new data center requirements brought about by trends like cloud computing, the Internet of Things (IoT), and Software-Defined Networking (SDN).
The founding members of the project include Barefoot Networks, Broadcom, Canonical, Cavium, Cisco, Huawei, Intel, SUSE and PLUMgrid - an open source networking specialist from California that contributed the initial code base.
"As a company that actively supports a number of open source projects, we believe that open sourcing IO Visor through a community hosted with the Linux Foundation was in the best interests of not only our company, but of everyone dependent upon agile and highly performant cloud technologies at scale," said Pere Monclus, founder and CTO at PLUMgrid.
The announcement was made on the second day of LinuxCon North America, taking place in Seattle until Wednesday.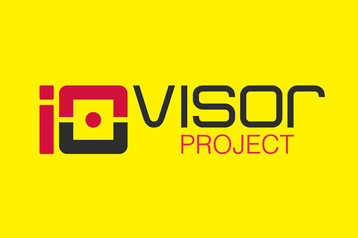 Planescape
The data plane (also known as the forwarding plane) is the part of a network that carries user traffic. It is separate from the control plane (responsible for routing) and management plane (responsible for configuration) – two areas of focus for today's network virtualization solutions.
The IO Visor project hopes to create a more convenient way to develop, deploy and share IO and networking functions across the data plane. It adds one more layer to virtualization, enabling system administrators to load and unload dynamic IO modules directly into the Linux kernel without having to recompile any code or reboot the servers.
"The ability to create, load and unload in-kernel functions will enable developers in many upstream and downstream open source projects. What's more, as an initiative under the auspices of the Linux Foundation, the IO Visor Project has the potential for credibility and momentum to benefit the diverse community of vendors and service providers, and ultimately enterprise IT," suggested Rohit Mehra, vice president of Network Infrastructure at IDC.
Just like the rest of the Linux Foundation collaborative projects, the IO Visor will be governed by a Board of Directors and a Technical Steering Committee.
"IO Visor will work closely with the Linux kernel community to advance universal IO extensibility for Linux. This collaboration is critically important as virtualization is putting more demands on flexibility, performance and security," said Jim Zemlin, executive director at The Linux Foundation.
More from LinuxCon: IBM surprises the attendees by launching LinuxONE – a family of mainframe systems designed to run Linux instead of its proprietary z/OS.