The charismatic creator of Linux, Linus Torvalds, will be taking a break from kernel management, following discussions with fellow developers.
Torvalds is infamous for crude comments and criticism of what he thinks is bad code - something that is seen as a detriment in the open source community, which largely relies on the work of volunteers.
"This week people in our community confronted me about my lifetime of not understanding emotions," Torvalds wrote in a message to the Linux Kernel Mailing List on Sunday.
"My flippant attacks in emails have been both unprofessional and uncalled for. Especially at times when I made it personal. In my quest for a better patch, this made sense to me. I know now this was not OK and I am truly sorry."
The sabbatical is just a temporary measure – Torvalds added that he doesn't plan to abandon Linux development, or his position as the helm of the project.
Emotional workflow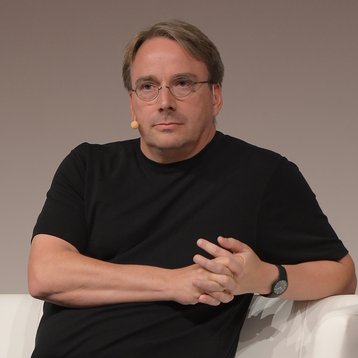 Linus Torvalds was just 21 when he launched the Linux kernel project. Today, the derivatives of this code power the overwhelming majority of the world's servers, along with countless supercomputers, routers, switches, set-top boxes, and every consumer device that runs Android OS.
For the past 25 years, Torvalds has had the highest authority to decide which new code is incorporated into the standard Linux kernel, and is sometimes referred to as the "benevolent dictator for life" or BDFL.
His expertise and dedication cannot be questioned – but his style of communication has been criticized for years. There have been several instances of developers publicly quitting over what has been described as "toxic" culture of the kernel community.
"This is my reality. I am not an emotionally empathetic kind of person and that probably doesn't come as a big surprise to anybody. Least of all me. The fact that I then misread people and don't realize (for years) how badly I've judged a situation and contributed to an unprofessional environment is not good," Torvalds wrote.
"I am going to take time off and get some assistance on how to understand people's emotions and respond appropriately," he added.
This is quite a considerable departure from the style of management he used to practice: "I'm not a nice person, and I don't care about you. I care about the technology and the kernel — that's what's important to me," Torvalds said in 2015.
The change doesn't mean he is ready to quit his responsibilities: "This is not some kind of "I'm burnt out, I need to just go away" break. I'm not feeling like I don't want to continue maintaining Linux. Quite the reverse. I very much *do* want to continue to do this project that I've been working on for almost three decades."
"Maybe I can get an email filter in place so [that] when I send email with curse-words, they just won't go out," he mused.