LinkedIn is set to be blocked in Russia sometime next week after a ruling by Moscow's Tagansky District Court over the social network's data storage arrangements.
Laws passed in 2014 stated that companies should keep data within the country, but many US firms have been slow to comply.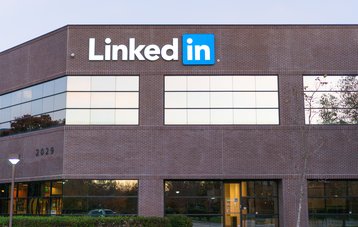 Putin no longer a LinkedIn Influencer
The District Court originally ruled in August that LinkedIn's site should be blocked, but LinkedIn was given a chance to appeal. 
"The decision of the Tagansky District Court has been upheld, the appeal by LinkedIn Corporation is unsatisfactory," news agency Interfax quoted a court decision as having said.
A LinkedIn spokesman told Reuters: "LinkedIn's vision is to create economic opportunity for the entire global workforce. The Russian court's decision has the potential to deny access to LinkedIn for the millions of members we have in Russia and the companies that use LinkedIn to grow their businesses.
"We remain interested in a meeting with Roskomnadzor to discuss their data localization request."
Why LinkedIn, which is currently in the process of being acquired by Microsoft, was targeted is unclear. Other firms such as Facebook, Twitter, and Alphabet's Google have yet to comply, and have larger audiences than LinkedIn's 5-6 million accounts.
Thursday also saw  the Federal Anti-Monopoly Service, Russia's main antitrust regulator, launch a case against Microsoft claiming it had abused its dominant market position by failing to give developers  enough time to adapt to Windows 10.
Developers were reportedly given only a few days, instead of the customary two months, to familiarize themselves with the new OS - something that allegedly gave an unfair advatage to Microsoft's Windows Defender over local competitors such as Russia's Kaspersky Lab, which filed the original complaint.