Datacenter101 has been acquired by Lightower Fiber Networks for an undisclosed sum.
The company says that the approximately 10,000 sq ft Columbus, Ohio facility has all the expected features of a modern data center, including 24/7 access and security, and real-time critical systems monitoring.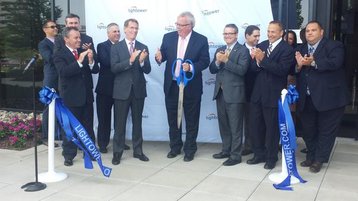 All along the Lightower
"Datacenter101's facility is located in an essential connectivity point within Columbus, Ohio and this acquisition further emphasizes Lightower's commitment to supporting and investing in the Ohio marketplace," commented Rob Shanahan, CEO of Lightower.
"We have seen tremendous demand for data center and networking services within the Columbus region. We look forward to pairing the data center needs of customers, with Lightower's all-fiber, high performance networking services, for a complete end-to-end solution."
Existing 101 customers will be able to make use of Lightower's broader network of more than 15,000 service locations, 250 data centers, 40 financial exchanges, and 500 carrier hotels.
Lightower has more than 30,000 miles of fiber network in 17 states across the Midwest, Northeast, and Mid-Atlantic.