The parent company of shopping chain Lidl has launched a cloud unit and is offering cloud and colocation services to businesses.
StackIT is the Schwarz Group's internal IT unit, providing services to the group's companies including discount supercmarket chain Lidl and hypermarket brand Kaufland, Schwarz Produktion for food manufacturing, and PreZero. The Schwarz Group has now officially launched StackIT to outside customers.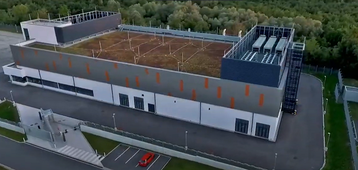 "Our service offering means that we are paving the way in Germany for a European cloud solution that will strengthen the digital sovereignty and competitiveness of our economy", said Christian Müller, CIO Schwarz IT. In doing so the Schwarz Group responds to calls from government ministers for a viable European alternative to cloud offerings and colocation services from non-European providers."
"Opening our proprietary and proven StackIT cloud to users outside the Schwarz Group represents a milestone for businesses and public sector organizations in their quest for digital sovereignty" he added.
Reports the supermarket owner was looking to launch an IT business surfaced in 2020, shortly after Schwarz acquired software firm Camao IDC. Reports suggest the group started work on a cloud offering in 2018 and launched it internally around 2019. In November 2021 the group acquired a majority stake in Israeli cybersecurity firm XM Cyber.
As well as colocation, StackIT offers a number of cloud and infrastructure services, including object storage, databases, compute instances, and more. The company is offering services from a facility in Austria's Ostermiething (known as DC10) and a data center in Ellhofen, Germany (known as DC08).
Schwarz is pitching the company as able to meet Germany's stringent security and privacy requirements, and a potential partner for public sector and businesses.
"Via StackIT, a cloud solution that is 100 percent 'Made in Germany' and geared to the high requirements and security needs of businesses and public sector organizations is becoming available for the first time," said Rolf Schumann, CDO of Schwarz Digital.
Built in 2018, the first phase of DC10 offers up to 1,000 sqm (10,760 sq ft), with another 4,500 sqm (48,400 sq ft) to be offered in phase two; it reportedly has a PUE of 1.1 and utilizes river cooling. DC08 offers 300 sqm (3,200 sq ft) across two data halls; built in 2017, the 650 sqm building has 1.5MW of capacity.
The company has said all its electricity is sourced from renewable energy projects.
Lidle offers discount produce at more than 11,000 stores across Europe and the US. Kaufland operates more than 1,400 stores across Europe. The Schwarz Group has more than 500,000 employees.