LG CNS has officially launched the largest data center in Korea – the Busan Global Data Center, which covers five floors with a total floor area of 32,000 sq m.
The data center, which started operating in December last year, has been designed for the efficient use of energy, and uses solar energy to reduce its power costs.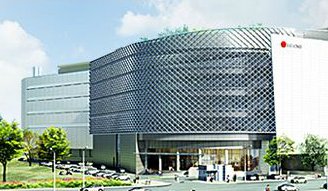 It has also been designed to be earthquake resistant up to 8.0 on the Richter scale and has been located away from local flood risks, at the port city of Busan.
LG CNS has fitted 50 percent of its roof with solar panels – a total installation area of 2,300 sq m with 600 cells which can produce 150kw/h. Power from the solar panels is used for heating and lighting with a full UPS system providing data center backup.
A hybrid cooling system has also been installed which uses outside air during the winter months and a spray coolant for the warmer summer climate which uses industrial use grade water and a water cooled system is used for backup.
Cold and hot-aisle cooling is also used inside the data center, designed for the delivery of cloud services that can support 72,000 servers.
The data center started operating in December last year and already has a number of large customers, including Kakao Corporation, the company behind the Kakao Talk mobile messenger service.
Update: This article originally stated a floor area of 130,000 sq m. It has been corrected with reference to the LG CNS site.